DOI:
https://doi.org/10.30841/2307-5112.3(65).2016.80038
Age characteristics of childhood in terms of flow and physical diagnosis of emergency conditions in primary health care
Abstract
This paper analyzes the anatomical and functional characteristics of childhood from the prognosis of emergency conditions. Understanding of these characteristics allows to predict and optimize the diagnosis for emergency conditions in children in.
Keywords
children; emergency care; physical diagnosis; primary health care
References
Zakon Ukrai'ni «Pro ekstrenu medichnu dopomogu»: za stanom na 05.07.2012 / Vidomosti Verhovnoi' Radi Ukrai'ni, 2013. – № 30 (26.07.2013). – S. 340.
Naukovo-praktichnij komentar Kriminal'nogo kodeksu Ukrai'ni / Za red. M.I. Mel'nika, M.I. Havronjuka. – K.: Juridichna dumka, 2012. – 1316 s.
Pro zatverdzhennja Pereliku staniv i zahvorjuvan', shho najchastishe zustrichajut'sja u praktici nadannja pervinnoi' medichnoi' dopomogi likarjami zagal'noi' praktiki–simejnimi likarjami: nakaz № 241 vid 27.03.2013 r. // Zb. normat.-direktivnih dok. z ohoroni zdorov'ja. – 2013. – № 9. – S. 19.
Anestezija ta intensivna terapija v ditej / M.A. Georgijanc, D.A. Shkurupij, V.I. Pohil'ko, V.A. Korsunov. – Poltava: Tehservis, 2006. – 312 s.
Intensivnaja terapija v pediatrii / [V.I. Grebennikov, V.V. Lazarev, A.U. Lekmanov i dr.]; pod red. V.A. Mihel'sona. – M.: GJeOTAR-MED, 2008. – 556 s.
Kurek V.V. Anesteziologija, reanimatologija i intensivnaja terapija detskogo vozrasta / V.V. Kurek, A.V. Kulagin. – M.: Izdatel'svo «MIA», 2011. – 992 s.
Cybul'kin Je.K. Ugrozhajushhie sostojanija v pediatrii: jekstrennaja vrachebnaja pomoshh' / Je.K. Cybul'kin. – M.: GJeOTAR-MED, 2013. – 224 s.
Copyright (c) 2020 Д. А. Шкурупій
This work is licensed under a
Creative Commons Attribution-NonCommercial-NoDerivatives 4.0 International License
.
ISSN 2412-8708 (Online), ISSN 2307-5112 (Print)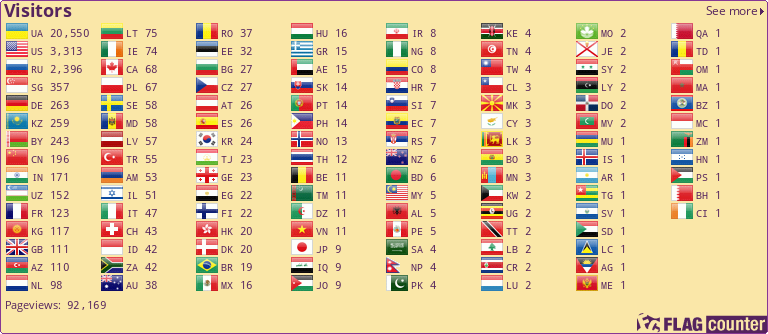 ISSN (print): 2307-5112.