DOI:
https://doi.org/10.30841/2307-5112.3(65).2016.79955
Modern approaches to the diagnosis and manageJment of patients with cholestatic syndrome in the primary health care level
Abstract
The main diagnostic criteria and treatment strategy, which are used for patients with cholestatic syndrome in primary health care practic1 ing are shown in the article. The algorithm of primary medicine doctor's action in the management of patients with the syndrome of cholestasis is represented.
Keywords
cholestatic syndrome;diagnostical criteria;treatment strategy;primary health care medicine
References
Babchenko I.V., Timchenko V.N., Nikitina A.V., Stebunova T.K. Holestaticheskij sindrom u detej i vzroslyh: klinikolaboratornye osobennosti i puti korrekcii / I.V. Babchenko, V.N. Timchenko, A.V. Nikitina,T.K. Stebunova // Zhurnal «Gastrojenterologija SanktPeterburga». –2008. – № 1. – S. 12–15.
Baranovskij A.Ju., Rajhel' son K.L., Semenov N.V., Soloni cin E.G. Principy lechenija holesta ticheskih abolevanij pecheni /A.Ju. Baranovskij, K.L. Rajhel'son, N.V. Semenov, E.G. Solonicin // Me dicinskij nauchnoprakticheskij zhurnal «Lechashhij vrach». Gastrojente rologija. – 2012. – S. 8–10.
Bueverov A.O. Vozmozhnosti pato geneticheskoj terapii vnutripeche nochnogo holestaza pri lekarstven nyh porazhenijah pecheni /A.O. Bueve rov // Rossijskie medicinskie ves ti. Reprint. – 2010. – № 4. – T. XV. – S. 3.
Vol'fgan Gerok, Hubert E. Bljum. Zabolevanija pecheni i zhelchevydeli tel'noj sistemy // Prak. ruk.: per. s nem., pod obshh. red. akad. RAMN V.T. Ivashkina, prof. A.A. Sheptuli na. – M. MEDpressinform. – 2009. – 139 s.
Gubergric N.B. Sindrom vnutri pechenochnogo holestaza: jetiologija, patogenez, klinika, diagnostika, le chenie / N.B. Gubergric // Gazeta «No vosti mediciny i farmacii» Gast rojenterologija. – 2008. – № 264. – S. 14–18.
Zhuravleva L.V., Krivonosova E.M. Sravnitel'naja harakteristika gepa toprotektornyh sredstv / L.V. Zhu ravleva, E.M. Krivonosova // Lіkars'kі zasobi. Suchasna gastroen terologіja. – 2013. – № 4 (72). – S. 36–42.
Zvjaginceva T.D., Chernobaj A.I. Vnutripechenochnyj holestaz: ot pa togeneza do lechenija / T.D. Zvjagince va, A.I. Chernobaj // Ukraїns'kij medichnij chasopis. – 2012. – № 3 (89). – S. 16–19.
Ivashkin V.T., Shirokova E.N. Ho lestaz // Rukovodstvo dlja vrachej. – M.: SIMK. – 2012. – 112 s.
Nakaz MOZ Ukraїni № 271 «Klіnіchnij protokol nadannja medich noї dopomogi hvorim na alkogol'nu hvorobu pechіnki, zhovchnokam'janu hvo robu, funkcіonal'nі porushennja bіlіarnogo traktu, hronіchnі gepatiti ta ciroz pechіnki» vіd 13.06.2005 r.
Shirokova E.N. Holestaz: voprosy patogeneza, diagnostiki i lechenija / E.N. Shirokova // Sonsilium Medicum. – 2007. – T. 9, № 7. – S. 18–21.
Shherbinina M.B. Sovremennye vzgljady na diagnostiku i lechenie holestaticheskih zabolevanij pecheni / M.B. Shherbinina // Gazeta «Novosti mediciny i farmacii» Gastrojente rologija. – 2011. – № 367. – S. 9–11.
Gong Y., Huang Z., Christensen E., Gluud S. Ursodeoxycholic acid for patients with primary biliary cirrhosis: anupdated systematic review and metaanalysis of randomized clinical trials using Bayesian approach as sen sitivity analyses / Y. Gong, Z. Huang, E. Christensen, C. Gluud // Am. J. Gastroenterol. – 2007, 102(8): 1799–807.
Paumgartner G., Pusl T. Medical treatment of cholestatic liver disease / G. Paumgartner, T. Pusl // Clin. Liver Dis. – 2008. – Vol. 12. – P. 53–81.
Copyright (c) 2020 С. В. Данилюк, Л. В. Хіміон, О. Б. Ященко, Т. О. Ситюк, О. Н. Рудь, М. С. Панасенко
This work is licensed under a
Creative Commons Attribution-NonCommercial-NoDerivatives 4.0 International License
.
ISSN 2412-8708 (Online), ISSN 2307-5112 (Print)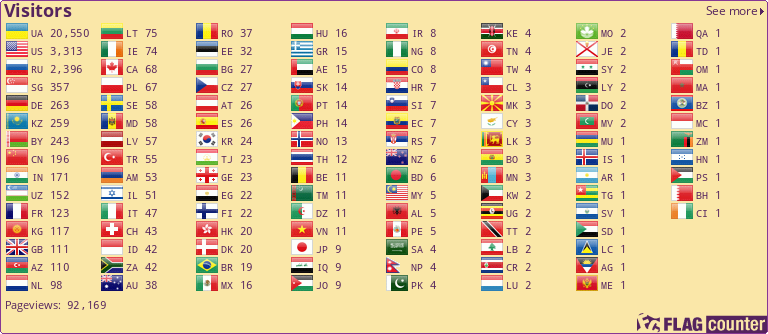 ISSN (print): 2307-5112.