DOI:
https://doi.org/10.30841/2307-5112.3.2020.211541
The Efficacy and Safety of Using a Combined Iron Supplement in Children with Iron Deficiency Conditions (Literature Review, Own Research)
Abstract
 The article summarizes our own data and presents a scientific review of the medical literature, which is devoted to the analysis of the problem of treatment of iron deficiency with iron supplements in children. At present, there is a high prevalence of iron deficiency in children. In the article we characterized clinic of iron deficiency states and also we analyzed their interrelation with other deficiency syndromes, such as copper and manganese deficiency. We shown the role of the copper and manganese deficiency in the development of iron deficiency. We analyzed the possibilities of using a combined drug – iron gluconate combined with manganese gluconate and copper gluconate because of the polydeficiency in iron deficiency in children. The use of such combination drug improves the results of the treatment of iron deficiency conditions at what blood parameters and iron content normalize faster compared to the use of other iron mono-drugs. Also are given the personal data on the treatment of iron deficiency combined with pathology of the biliary tract in children.
Keywords
iron deficiency; iron deficiency anemia; diagnosis; treatment; iron-containing drug; Totemа
References
Akio I.A. (2020). Conventional and novel impacts of ferric citrate on iron deficiency anemia and phosphorus metabolism in rats. Journal of veterinary Medical science. 82(3):379–389.
Alan R. (2018). Looking Behind the Iron Curtain. Cohen Pediatrics. 6:142–145.
Algarin C., Peirano P., Garrido M., et al. (2003). Iron deficiency anemia in infancy: long-lasting effects on auditory and visual system functioning. Pediatr Res. 53: 217–223.
Allali S., Brousse V., Sacri A.S., Chalumeau M. & Mariane de Montalembert M. (2017). Anemia in children: prevalence, causes, diagnostic work-up, and long-term consequences. Published online. https://www.tandfonline.com/doi/abs/10.1080/17474086.2017.1354696.
Benoist B., McLean E., Cogswell M., et al. (2008). Worldwide prevalence of anaemia 1993–2005.
Chen P., Bornhorst J., Aschner M. (2018). Manganese metabolism in humans. Front Biosci (Landmark Ed). 1;23:1655–1679.
Chin A. (2018). Copper Deficiency Anemia and Neutropenia Due to Ketogenic Diet. Pediatrics. 5:141–145.
Cordero D., Aguilar A.M., Carmen Casanovas E. V., Chessa K. (2019). Anemia in Bolivian children: a comparative analysis among three regions of different altitudes. https://doi.org/10.1111/nyas.14038
Daher R., Karim Transfus Z. (2017). Iron metabolism: State of the art. Clin Biol. 24(3):115–119.
Dalenius K., Borland E., Smith B., Polhamus B., Grummer-Strawn L. (2012). Centers for Disease Control and Prevention. Pediatric Nutrition Surveillance 2:54–60.
Erikson K.M., Aschner M. (2019). Manganese: Its Role in Disease and Health. Life Sci. 14:19.
Jomova K., Valko M. (2011). Importance of iron chelation in free radical-induced oxidative stress and human disease. Curr Pharm Des.17 (31): 3460–3473.
Lanzkowsky P. (2016). Classification and Diagnosis of Anemia in Children. Manual of Pediatric Hematology and Oncology. 6(3):32–41.
Lutfi Jaber. (2010). Versus Ferrous Gluconate in the Prevention of Iron Deficiency Anemia of Infancy. Journal of Pediatric Hematology/Oncology. 32(8):585–588.
Mattiello V., Sizonenko S., Baleydier F., Bernard F. (2015). Iron deficiency with and without anemia in children: a brief update for caregivers. Pol Arch Med Wewn. 125(6):452–460.
Mittal S., Boan А. (2020). Screening for Anemia in Children with Down Syndrome. Journal of Developmental & Behavioral Pediatrics. 2(41):141–144.
Pavord S., Myers B., Robinson S. (2012). UK guidelines on the management of iron deficiency in pregnancy British Committee for Standards in Haematology. Br. J. Haematol. 156(5):588–600.
Reichert C.O., da Cunha J., Levy D., Maselli L.M.F., Bydlowski S.P., Spada C. (2017). Hepcidin: Homeostasis and Diseases Related to Iron Metabolism. Acta Haematol. 137(4):220–236.
Robert D. Baker, Frank R. (2010). Diagnosis and Prevention of Iron Deficiency and Iron-Deficiency Anemia in Infants and Young Children (0–3 Years of Age). The Committee on Nutrition Pediatrics November. 5:126–130(5).
Russo G., Guardabasso V., Romano F., Corti P., Samperi P., Condorelli A., Sainati L., Maruzzi M., Facchini E., Fasoli S., Giona F., Caselli D., Pizzato C., Marinoni M., Boscarol G. (2020). Monitoring oral iron therapy in children with iron deficiency anemia: an observational, prospective, multicenter study of AIEOP patients (Associazione Italiana Emato-Oncologia Pediatrica). Hematol. 99(3):413–420.
Santiago P. (2012). Ferrous versus Ferric Oral Iron Formulations for the Treatment of Iron Deficiency. The Scientific World Journal. 2:2012.
Semenova E.N. (2013). Advantages of iron + copper + manganese combination in treatment of iron deficiency conditions in children. Вопросы практической педиатрии. 8(6):120–126.
Shadrin O.G., Marushko T.L., Marushko R.V. (2017). Approaches in diagnostics and treatment of anemia in children of early age suffering with intestinal diseases. Дитячий лікар. 5(6):56–57.
Taylor S., Rampton D. (2015). Treatment of iron-deficiency anemia: practical considerations. Hematology Am Soc Hematol Educ Program. 1:8–13.
Terpilowska S., Siwicki A.K. (2019). Pro- and antioxidant activity of chromium(III), iron(III), molybdenum(III) or nickel(II) and their mixtures. Chem Biol Interact. 25;298:43–51.
WHO. (2015). The Global Prevalence of Anemia in 2011. Geneva: World Health Organization. http://apps.who.int/iris/bitstream/10665/177094/1/9789241564960_eng.pdf?ua=1.
Zhang H., Zhabyeyev P., Wang S, Oudit G.Y. (2018). Role of iron metabolism in heartfailure: From iron deficiency to iron overload. Biochim Biophys Acta Mol Basis Dis. 1865(7);1:1925–1937.
Ахмеджанова З.И. (2020) Макро- и микроэлементы в жизнедеятельности организма и их взаимосвязь с иммунной системой. Журнал теоретической и клинической медицины. 1: 16–21.
Бобкова М.М., Куликова С.С., Семочкин С.В. (2012). Клиническая эффективность применения и переносимость препарата Тотема в лечении железодефицитной анемии. Гематология и трансфузиология. 7 (2):56–63.
Бугланов А.А., Тураев А.Т. (2002). Профилактика и лечение железодефицитных состояний мультиэлементарным препаратом Тотема. Неврология. 2:36–36.
Громова О.А.(2010). Анализ молекулярных механизмов воздействия железа (II), меди, марганца в патогенезе железодефицитной анемии. Клиническая фармакология и фармакоэкономика. 1:1–9.
Захарова И.Н. (2014). Коррекция дефицита железа: исторические и современные аспекты. Современная педиатрия. 8:44–48.
Квезерели-Коладзе А.Н., Мтварелидзе З.Г. (2010). Применение препарата Тотема при лечении железодефицитной анемии у детей раннего возраста. Современная педиатрия.
Керимкулова Н.В. (2013). Систематический анализ молекулярно-физиологических эффектов синергидного воздействия железа, марганца и меди. Репродуктивная эндокринология. 12(4):101–108.
Марушко Ю.В., Нагорн К.І. (2016). Лікування дітей з дисфункцією жовчного міхура і сфінктера Одді та залізодефіцитом. Современная педиатрия. 8(80):111–115.
Марушко Ю.В., Нагорна К.І. (2017). Дефіцит заліза та біліарна дисфункція у дітей. Дитячий лікар. 4(55):5–9.
Марушко Ю.В., Нагорна К.І. (2013). Досвід застосування комбінованого препарату заліза, міді і марганцю у дітей з патологією жовчовивідних шляхів та залізодефіцитними станами. Современная педиатрия. 4:103–107.
Міністерство охорони здоров'я України. (2015). Наказ МОЗ України від 02.11.2015 р. № 709 «Про затвердження та впровадження медико-технологічних документів зі стандартизації медичної допомоги при залізодефіцитній анемії».
Мтварелидзе З.Г., Квезерели-Копадзе А.Н. (2005). Эффективность препарата Тотема при лечении железодефицитной анемии у детей раннего возраста с сопутствующим дефицитом меди. Georgian medical news. 4:23–27.
Свінціцький А.С., Гусєва С.А., Скрипниченко С.В. (2010). Діагностика та лікування захворювань системи крові. Посібник для студентів та лікарів-інтернів. Київ: Медкнига: 148.
Семенова Е.Н. (2013). Роль меди и марганца в метаболизме железа. Врач. 12:47–52.
Сёмочкин С.В. (2012). Клиническая эффективность применения препарата Тотема в лечении железодефицитной анемии у взрослых: гематологический ответ и улучшение качества жизни. Клиническая медицина. Земский врач. 1:37–42.
Сокур Т.Н., Бурлев В.А., Коноводова Е.Н., Федорова Ю.В. (2013). Железодефицитная анемия и беременность. Роль меди и марганца в метаболизме железа. Поликлиника. (1):57–60.
Стуклов Н.И. (2012). Мета-анализ данных переносимости питьевой формы глюконата железа (II), меди и марганца (препарат Тотема) при лечении железодефицитной анемии у детей и взрослых. Земский врач. 15(4):11–20.
Стуклов Н.И. (2014). Эффективность и переносимость препаратов железа. Поликлиника. 2:48–54.
Тарасова И.С. (2011) Железодефицитная анемия у детей и подростков. Вопросы современной педиатрии. 10(2):40–48.
Устінов О.В. (2016). Діагностика та лікування залізодефіцитної анемії. Український медичний часопис. 2(1):136–141.
Copyright (c) 2020 Ю. В. Марушко, Т. В Гищак, О. В. Хомич
This work is licensed under a
Creative Commons Attribution-NonCommercial-NoDerivatives 4.0 International License
.
ISSN 2412-8708 (Online), ISSN 2307-5112 (Print)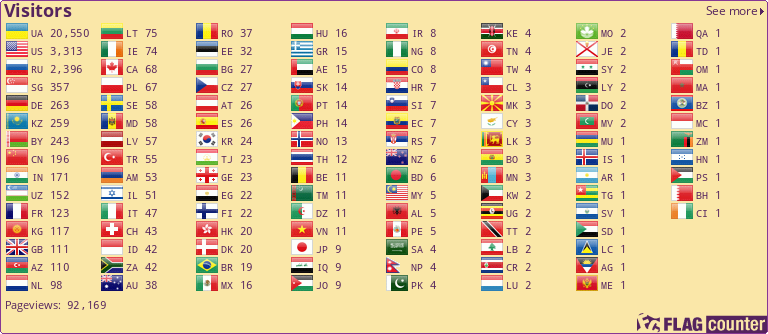 ISSN (print): 2307-5112.