DOI:
https://doi.org/10.30841/2307-5112.1-2.2020.204748
Infectious Complications of a Patient with Systemic Scleroderma with Multiple Organ Lesions: a Clinical Case
Abstract
The article presents a clinical case of acute course of systemic scleroderma with multiple organ lesions: lungs (pneumofibrosis, pulmonary hypertension), heart (restrictive cardiomyopathy, atrial flutter), kidney (nephritis), with severe infectious complications (septicemia, soft tissue phlegmon of left leg).
Keywords
systemic scleroderma; multiple organ of lungs; heart, kidney; soft tissue phlegmon; sepsis
References
Волкова С.Ю., Фадиенко Г.Р., Медведева И.В. Системная красная волчанка и сепсис. Клиническая медицина. 2002;7:54-59.
Якименко Е.А., Закатова Л.В., Тбилели В.В., Антипова Н.Н., Тихончук Н.С. Сепсис при ревматических заболеваниях. Гострі та невідкладні стани у практиці лікаря. 2018. №1. С. 18-27.
Коваленко В.М., Шуба Н.М. Національний підручник з ревматології. Київ: Моріон; 2013:254-268.
Краснослободский А.И. Аспекты диагностики и лечения хирургических гнойно-септических осложнений при вторичном иммунодефиците. Шпитальна хірургія. 2013:70-71.
Манукян С.Г. Коморбидные инфекции при ревматических заболеваниях: распространенность, факторы риска, фармакологические аспекты. Автореф. дис. к.мед.н. – 14.00.39. – М., 2008.
Barrett О., Abramovich Е., Dreiher J., Novack V., Mahmoud Abu-Shakra. Mortality due to sepsis In Patients with Systemic lupus Erythematosus and Rheumatoid Arthritis. IMAJ. 2014 October; 16:634-635.
Infectious complications of systemic sclerosis. La Presse Med. 2009 Feb;38(2):291-302.
Kang I., Park S.H. Infectious complications in SLE after immunosuppressive therapies. Curr Opin Rheumatol 2003;15(5):528-34.
Listing J., Gerhold K., Zink F. The risk of infections associated with rheumatoid arthritis, with its comorbidity and treatment, Rheumatology. 20131 January; 52(1):53-61.
Ruiz-Irastorza G.I., Olivares N., Ruiz-Arruza I., Martinez-Berriotxoa A., Egurbide M.V., Aguirre C. Predictors of major infections in systemic lupus erythematosus. Arthritis Res Ter. 2009;11:109.
Copyright (c) 2020 В. М. Ждан, Є. М. Кітура, М. Ю. Бабаніна, М. В. Ткаченко, О. Є. Кітура
This work is licensed under a
Creative Commons Attribution-NonCommercial-NoDerivatives 4.0 International License
.
ISSN 2412-8708 (Online), ISSN 2307-5112 (Print)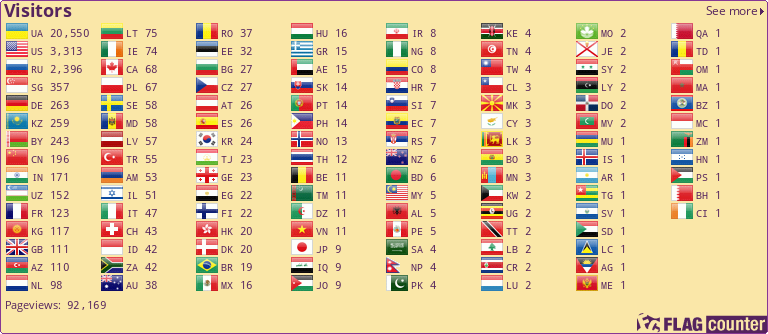 ISSN (print): 2307-5112.