DOI:
https://doi.org/10.30841/2307-5112.4.2019.184828
Euthanasia Issues in the Practice of Family Doctors in the Netherlands
Abstract
Euthanasia is the deliberate cessation of life by another person in order to get rid of the physical and mental anguish associated with his incurable disease. As for 2019, active human euthanasia has been legal in theNetherlands,Belgium,Colombia,Luxembourg,Canada, etc. since 2002.
The objective: is to identify the features and legal aspects of euthanasia in the practice of a family doctor in theNetherlands, a country that has become a pioneer in the implementation of the law on legalization of euthanasia.
Materials and methods. We collected material through interviews during our participation in the experience exchange program organized by the Netherlands National Organization of General Practitioners (LOVAH), we analyzed reports and systematically analyzed literature data on this issue.
Results. Since 2002, theNetherlands has legalized 2 types of euthanasia – directly euthanasia and suicide, which is assisted. In average 6,6% of all deaths are with the help of euthanasia in theNetherlands. The most common reasons for patients requesting euthanasia in 2018 were oncological diseases (4013 cases – 66%), comorbid conditions (738 – 12%), diseases of the nervous system (382 – 6%), and cardiovascular (231 – 3,8%), respiratory system (189 – 3%), deep senile age (205 – 3,3%), initial stages of dementia (144 – 2,4%), mental disorders (67 – 1%) and others. In 85% of cases of euthanasia, it was carried out by general practitioners–family doctors. General practitioner–family doctor is the first person whom patients asking for such help. The euthanasia procedure is carried out by a doctor according to certain strict rules. More often, patients show a desire to end their life at home (80%), less often in hospices (8%), nursing homes of various types (8%) or hospitals (3%).
Comclusion.
Euthanasia is legalized in many countries of the world and in 85% of cases euthanasia is performed by general practitioners–family doctors, who are also the first contact person on this issue. The euthanasia procedure is permitted and carried out by a doctor according to certain strict rules and requires great responsibility and moral preparedness.
Keywords
euthanasia; general practitioner–family doctor; primary care; Netherlands
References
Regionale Toetsingscommissies Euthanasie. Jaarverslag 2018. P. 1-83.
Penders GEM, van Nispen Tot Pannerden A, van Loenen G, van de Vathorst S, van der Heijden FMMA. Euthanasia in The Netherlands.
Rigter H, Borst-Eilers E, Leenen HJ. Euthanasia across the North Sea. BMJ. 1988 Dec 17;297(6663):1593–1595.
Penders GEM, van Nispen Tot Pannerden A, van Loenen G, van de Vathorst S, van der Heijden FMMA. Euthanasia and physician-assisted suicide for patients with psychiatric illnesses: opinions of residents in psychiatry. 2019 61(4):248-256.
van Veen SMP, Weerheim FW, Mostert M, van Delden JJM. Euthanasia of Dutch psychiatric patients in 2015–2017. Tijdschr Psychiatr. 2019;61(4):241-247.
Roest B, Trappenburg M, Leget C. The involvement of family in the Dutch practice of euthanasia and physician assisted suicide: a systematic mixed studies review. BMC Med Ethics. 2019 Apr 5;20(1):23. doi: 10.1186/s12910-019-0361-2.
Copyright (c) 2020 В. І. Ткаченко, Л. О. Березовська
This work is licensed under a
Creative Commons Attribution-NonCommercial-NoDerivatives 4.0 International License
.
ISSN 2412-8708 (Online), ISSN 2307-5112 (Print)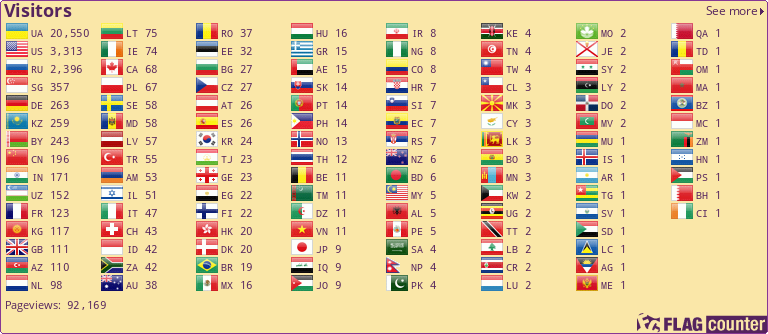 ISSN (print): 2307-5112.