DOI:
https://doi.org/10.30841/2307-5112.3.2018.146299
Retrospective assessment of patients with arterial hypertension who used emergency medical services in a mega-city, in accordance with the requirements of the UCPMC «Arterial hypertension»
Abstract
The article presents the results of a retrospective analysis of outpatient cards (form 025/o), which repeatedly caused emergency medical care (EMC) for acute blood pressure increase (BP), according to the requirements of the UCPMC «Arterial Hypertension». It was found that the management of patients by family doctors does not fully comply with the requirements of this protocol, in particular, the doctor's recommendation for a home BP measurement and diary keeping was recorded in 28.83% outpatient cards of patients in the Pechersky district and in 26.80% of Darnitskiy district. It was revealed that the primary care physician practically does not monitor the home blood pressure measurement, does not take into account the importance of motivated counseling about the risk factors for further monitoring of patients with hypertension.

The objective: was to conduct a retrospective assessment of outpatient cards of patients using NMD services for acute blood pressure elevation in a megapolis environment for compliance with their introduction of the Unified Clinical Protocol (ACP) «Arterial Hypertension» approved by the Order of the Ministry of Health of Ukraine from 24.05.2012 No. 384.

Materials and methods. In the course of the study, a retrospective analysis of outpatient charts of patients of working age (aged 18-60) was conducted with a sharp increase in blood pressure, which was provided by the HMD more than once a year in two districts of the city of Kiev. The method of mechanical selection was used to analyze every fifth outpatient card from all the challenges of AMD to patients with a sharp increase in BP of working age. So, 142 outpatient cards in the Pechersky district and 1178 in the Darnytskyi district were analyzed for compliance with the necessary volume of medical services by general practitioners by family physicians (SP-SL) in accordance with the UCPMC «Arterial hypertension».

Results. According to the records in outpatient cards, the first line of prescription drugs are first-line drugs: ACE inhibitors, angiotensin II receptor blockers, calcium channel blockers, β-adrenoblockers, thiazide diuretics. Combined therapy was prescribed to 28.40% of patients in the middle age of the Pechersky district and 32.15% of the Darnitskiy district. At the same time, attention is drawn to the irregularity of patients visiting doctors, and hence the uncontrolled use of prescribed treatment.

Conclusion. It was established that 22.00% of patients with acute blood pressure increase in Pechersky and 44.57% in Darnytskyi district received emergency medical services on a number of occasions, and subsequently did not apply to a primary care physician. When analyzing outpatient cards, it was established that the necessary actions in accordance with the UCPMC «Arterial hypertension» were carried out by the doctors in full.
Keywords
metropolis; arterial hypertension; risk factors; primary health care; laboratory and instrumental examinations; treatment
References
Уніфікований клінічний протокол первинної, екстреної та вторинної (спеціалізованої) медичної допомоги «Артеріальна гіпертензія» [Електронний ресурс] : затв. наказом М-ва охорони здоров'я України від 24.05.2012 № 384. – К., 2012. – Режим доступу: http://mtd.dec.gov.ua/images/dodatki/384_2012/384_2012ykpmd_ag.pdf
Горбась І.М. Епідеміологічні та медико-соціальні аспекти артеріальної гіпертензії // Укр. кардіол. журн. – 2010. – Додаток 1. – С. 16–21.
Дячук Д.Д., Мороз Г.З., Гідзинська І.М. та ін. Локальний протокол медичної допомоги хворим на артеріальну гіпертензію: досвід розробки та впровадження на амбулаторно поліклінічному етапі. – К.: Інтерсервіс, 2015. – 141 с.
Корнацький В.М., Дяченко Л.О., Михальчук В.М. Вплив психологічних чинників на стан здоров'я та якість життя населення // Укр. кардіол.журн. – 2017. – № 2. – С. 106–113.
European Society of Hypertension practice guidelines for ambulatory blood pressure monitoring / Consensus Document // Journal of Hypertension 2014, 32:1359–1366 https://doi.org/10.1097/HJH.0000000000000221
Richards SH, Anderson L, Jenkinson CE, Whalley B, Rees K, Davies P, Bennett P, Liu Z, West R, Thompson DR, Taylor RS. Psychological interventions for coronary heart disease. Cochrane Database of Systematic Reviews 2017, Issue 4. https://doi.org/10.1002/14651858.CD002902.pub4
Malignant Hypertension Guidelines [Electronic resource]/ John D Bisognfno, MD, PhD, FACP, FACC; Chief Editor: Vecihi Batuman, MD,FASN more. – 2017. – Access: https://emedicine.medscape.com/article/241640-guidelines
Устінов О.В. Алгоритм дії лікаря при наданні медичної допомоги хворим на артеріальну гіпертензію [Електронний ресурс] / Устінов О.В // УКР. МЕД. ЧАСОПИС. – 2014. – № 4 (102) – VII/VIII – Режим доступу : https://www.umj.com.ua/article/76614/algoritm-dii-likarya-pri-nadanni-medichnoi-dopomogi-xvorim-na-arterialnu-gipertenziyu
Dietary Salt Intake and Hypertension [Electronic resource] / Electrolyte Blood Press. 2014 Jun; 12(1): 7–18 https://dx.doi.org/10.5049%2FEBP.2014.12.1.7
Устінов О.В. Кинути курити легко: запрацював професійний сервіс для допомоги курцям // Укр. мед. часопис. – 2017. – № 3. – С. 66. https://www.umj.com.ua/article/110250/kinuti-kuriti-legko-zapratsyuvav-profesijnij-servis-dlya-dopomogi-kurtsyam
Global Action Plan for the Prevention and Control of NCDs 2013–2020. – Available from: https://www.who.int/nmh/events/ncd_action_plan/en/
Blood Pressure Control in Hypertensive Patients, Cardiovascular Risk Profile and the Prevalence of Masked Uncontrolled Hypertension (MUCH) [Electronic resource] / Nabil Naser, Alen Dzubur, Azra Durak, Mehmed Kulic, and Nura Naser / Med Arch. 2016 Aug; 70(4): 274–279 https://dx.doi.org/10.5455%2Fmedarh.2016.70.274-279
Амосова К.М. Чинники, асоційовані з маскованою неконтрольованою артеріальною гіпертензією у пацієнтів, які отримують антигіпертензивне лікування / К.М. Амосова, Ю.В. Руденко // Семейная медицина. – 2016. – № 4. – С. 85–91.
Цимбалюк С. Фізична активність та стан здоров'я студентів вищих навчальних закладів України. Фізична активність і якість життя людини //Збірник тез доповідей І Міжнародної науково-практичної конференції, 14–16 червня. – Луцьк-Світязь, 2017. – С. 36.
Copyright (c) 2020 О. О. Тарнавська, Л. Ф. Матюха
This work is licensed under a
Creative Commons Attribution-NonCommercial-NoDerivatives 4.0 International License
.
ISSN 2412-8708 (Online), ISSN 2307-5112 (Print)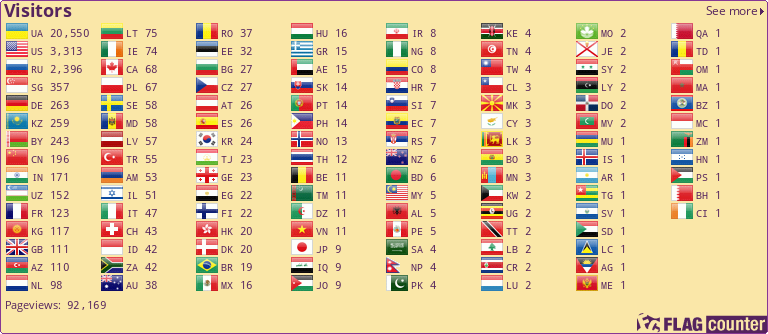 ISSN (print): 2307-5112.