DOI:
https://doi.org/10.30841/2307-5112.1.2018.135980
Pathogenetic aspects of chronic pancreatitis in comorbidity with diabetes mellitus (kallikrein-kinin disbalance and endotoxicosis)
Abstract
The kinin-kallikrein system and endogenous intoxication play an important role in the course of chronic pancreatitis (CP) with concomitant diabetes mellitus.
The objective: of our work was to investigate the effect of diabetes mellitus on the parameters of the kinin-kallikrein system and endotoxicosis in patients with CP.
Materials and methods. The study involved 112 patients with CP that were divided into 2 groups: I group – 35 patients with CP without diabetes; II group – 77 patients with CP with concomitant diabetes. The comparison group included 20 healthy individuals who did not have any complaints from the digestive tract.
Results. A statistically significant increase in the factor of immune genesis in patients with CP with diabetes was found, in comparison with patients with CP and control group (p<0.05).
Conclusions.
A statistically significant activation of proteolytic activity, increase of the proteolytic enzyme of the kallikrein, decrease of the prekallikrein level, increase of the α1-proteinase inhibitor and α2-macroglobulin levels and decrease of the kininase-II activity, an increase in endotoxicosis in patients with CP with concomitant diabetes (p<0,05) compared to patients with only CP have been proved. It revealed the complicating role of diabetes mellitus in the disorder of the calicreatin-kinin system and endogenous intoxication in the presence of a comorbid course of it with chronic pancreatitis, which must be taken into account in the formation of therapeutic tactics.
Keywords
chronic pancreatitis; diabetes mellitus; kinin–kallikrein system; endogenous intoxication
References
Бабінець Л.С. Аналіз впливу різних етіологічних чинників на виникнення хронічного панкреатиту /Л.С. Бабінець // Вісник Вінницького держ. мед. університету. – 2003. – № 7 (2/1). – С. 444–445.
Громашевская Л.Л. «Средние молекулы» как один из показателей метаболической интоксикации в организме / Л.Л. Громашевская // Лабораторная диагностика. – 1997. – № 1. – С. 11–16.
Губергриц Н.Б. Клическая панкреатология / Н.Б. Губергриц, Т.М. Христич. – Донецк: ООО «Лебедь», 2013. – С. 236.
Сучасні класифікації та стандарти лікування розповсюджених захворювань внутрішніх органів / за ред. Ю.М. Мостового. – 16-те вид. доп. і перероб. – Вінниця, 2017. – 722 с.
The kinin system – bradykinin: biological effects and clinical implications. Multiple role of the kinin system – bradykinin / Ch. Golias, A. Charalabopoulos, D. Stagikas [et al.] // Hippokratia. – 2007. – Vol. 11, 3. – P. 124–128.
Interactions between the endocrine and exocrine pancreas and their clinical relevance / L. Czako, P. Hegyi, Z.Jr. Rakonczay et al. // Pancreatology. – 2015. – Vol. 9, № 4. – P. 351–359. https://doi.org/10.1159/000181169
Meier J.J. Functional assessment of pancreatic b-cell area in humans /J.J. Meier, B.A. Menge, T.G. Breuer // Diabetes. – 2009. – P. 595–603. https://doi.org/10.2337/db08-1611
Schrader H. Determinants of glucose control in patients with chronic pancreatitis. / Schrader, H., Menge, B.A., Zeidler, C. et al. // Diabetologia. – 2010. – Vol. 53, iss. 6. – P. 1062–1069. https://doi.org/10.1007/s00125-010-1705-0
Copyright (c) 2020 Л. С. Бабінець, У. М. Захарчук, С. Р. Підручна, Н. О. Шевченко, Г. М. Сасик, О. С. Земляк, Г. В. Адамів
This work is licensed under a
Creative Commons Attribution-NonCommercial-NoDerivatives 4.0 International License
.
ISSN 2412-8708 (Online), ISSN 2307-5112 (Print)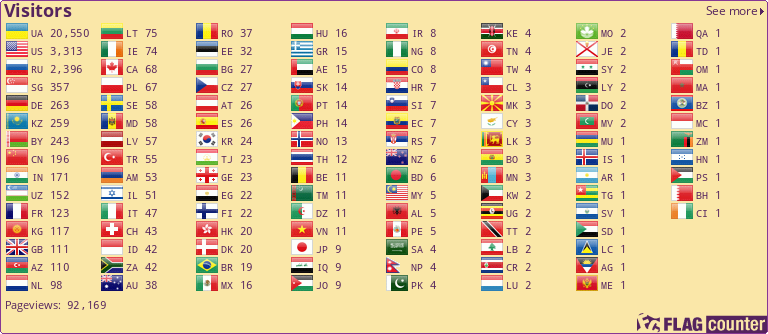 ISSN (print): 2307-5112.