DOI:
https://doi.org/10.30841/2307-5112.4(72).2017.117636
The effectiveness of the drug Metamax i n the treatment of women with arterial hypertension complicated by dyscirculatory encephalopathy in the climacteric period
Abstract
The objective: to study and evaluate the effect of antihypertensive therapy with the inclusion of Metamax on the parameters of daily monitoring of arterial pressure (BP), the clinical course of coronary heart disease (CHD) and dyscirculatory encephalopathy in patients with arterial hypertension (AH) in combination with coronary artery disease in postmenopausal women.
Patients and methods. The study involved 60 patients aged 49 to 75 years. The average age of women was 63.3±1.4 years, the duration of the underlying disease was 1 15 years (an average of 8 years). All patients were diagnosed with mild or moderate essential hypertension (according to the WHO classification) in combination with IHD and discirculatory encephalopathy of I II st. The patients were randomly divided into two groups of 30 women. Patients of both groups were prescribed baseline therapy in full. Patients of the II group to the main treatment were additionally assigned a preparation of Metamax at a dose of 500 mg twice a day for 2 months. All the examinations were performed twice – at the beginning and at the end of the treatment.
Results. After a 2 month course of treatment, a positive effect on the dynamics of clinical manifestations was revealed in the treatment of patients of both groups, however, the degree of positive changes was different. In the group of patients who used Metamax (group II), together with antihypertensive therapy, the positive dynamics of the clinical course, the improvement in the quality of life were noted more often. So, the headache disappeared in 63% of patients of the II group and in 47% of the I group, dizziness – in 57% of the persons of the II  group and in 38% of the I group. Under the influence of milling therapy, the number of angina attacks decreased on average from 5.9 to 2.5 per week.
Conclusion. The quality of life of patients of Group II after the treatment with the inclusion of the drug Metamax was significantly better compared with patients in Group I, as indicated by the test scores. Improving the quality of life makes such patients more supportive of the therapy.
Keywords
arterial hypertension; dyscirculatory encephalopathy; meldonium
References
Амосова Е.Н. Роль метаболической терапии в современном лечении сердечно-сосудистых заболеваний // Материалы III Международного симпозиума «Метаболическая терапия: клинические аспекты применения Милдроната». – Судак. – 2011. – С. 17–20.
Воронков Л.Г., Шкурат И.А., Луцак Е.А. Влияние Милдроната на эндотелийзависимую вазодилатацию у больных хронической сердечной недостаточностью: двойное слепое перекрестное исследование. Рациональная Фармакотерапия в Кардиологии. – 2008. – No 2. – С. 38–42.
Дзервен В. (2010б) Эффективность Милдроната® при лечении стенокардии в комбинации со стандартной терапией (http://www.mildronat.ru/ru/mildronat/publikacii/effektivnostj-mildronata-pri-lecenii-stenokardii-dzerve).
Ермакович И.И. (2012) Место мельдония в коррекции эндотелиальной дисфункции. Здоров'я України, 5: 41.
Калвиньш И.Я. (2002) Милдронат и триметазидин: сходство и различия. Terra Medica, 3: 1–3.
Курята Ф.В., Караванская И.Л. (2012) Современная роль корректоров метаболизма на примере мельдония при лечении хронических форм сердечно-сосудистых заболеваний. Новости медицины и фармации, 19(436): 16–18.
Кутишенко Н.П., Дмитриева Н.А., Лукина Ю.В. и др. (2005) Влияние милдроната на эффективность антиангинальной терапии у больных стабильной стенокардией напряжения. Рациональная фармакотерапия в кардиологии, 2: 37–42.
Лутай М.И., Лысенко А.Ф., Товстуха В.В., Моисеенко О.И. Оценка антиангинальной эффективности мельдония (Тризипина) у пациентов со стабильной ишемической болезнью сердца и стенокардией напряжения. Укр. Мед.часопис.,2014, http://www.umj.com.ua/article/magazine/102
Неверов И.В. Место антиоксидантов в комплексной терапии пожилых больных ИБС //РМЖ том 9, No18, 2001.
Суслина З.А., Максимова М.Ю., Федорова Т.Н. Хронические церебро-васкулярные заболевания: клиническая и антиоксидантная эффективность Милдроната. Врач 2007; (4): 40–4.
Сыркин А.Л., Добровольский А.В. Антиишемические препараты метаболического действия //Consilium Medicum том 4, No 11, 2002. – С. 572–575.
Шапошник И.И., Салашенко А.О. Эффективность лечения Милдронатом больных с сочетанием ишемической болезни сердца и дисциркуляторной энцефалопатии. Медичні перспективи 2007;(3): 27–33.
Шестакова Л.А., Горбачева И.А., Коротков Ю.С., Чудинова Т.Н. Метаболическая цитопротекция при использовании милдроната у больных с полиморбидным комплексом заболеваний. III Национальный конгресс терапевтов, 2008, с.274.
Фойгт Н.А. Тривалість життя в похилому віці. – К., 2012. – 299 с.
Ferrari R. Меtabolic disturbances during myocardial ischemia and reperfusion//Am. J. Cardiol 1995;76.
Goldhaber G.I. (1997) Metabolism in normal and ischemic myocardium. In: The myocardium. G. Langer (Ed.). Academic Press, San Diego – New-York.
Hayashi Y., Kirimoto T., Asaka N. et al. (2000) Beneficial effects of MET-88, a gamma butyrobetaine hydroxylase inhibitor in rats with heart failure following myocardial infarction. Eur. J. Pharmacol., 395(3): 217–224.
Lewandowski E.D. (2000) Metabolic mechanisms associated with antianginal therapy. Circ. Res., 86(5): 487–489.
Pearce F.J., Forster J., DeLeeuw G. et al. (1979) Inhibition of fatty acid oxidation and in normal and hypoxic perfused rat hearts by 2-tetradecylgly cidic acid. J. Mol. Cell Cardiol., 11(9): 893–915.
Skarda J., Klincare D., Dzerve V. Modulation of myocardial energy metabolism with mildronate – an effective approach in the treatment of chronic heart failure. Proc. Latv. Acad. Sci. 2001;55:73–9.
World Health Organization Statistical Information System 2015. www.who.mt/whosis/
Copyright (c) 2020 О. В. Боброва, Н. А. Кожухарьова, Л. І. Конопляник, І. В. Давидова, А. І. Макаревський
This work is licensed under a
Creative Commons Attribution-NonCommercial-NoDerivatives 4.0 International License
.
ISSN 2412-8708 (Online), ISSN 2307-5112 (Print)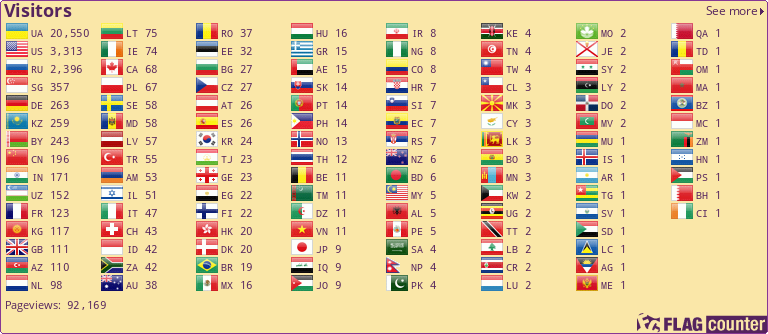 ISSN (print): 2307-5112.