DOI:
https://doi.org/10.30841/2307-5112.3(71).2017.116877
Affiliate delivery as a way to reduce cesarean section in women with abnormalities of labor
Abstract
The objective: analysis of partner births as a way to reduce cesarean section in women with abnormalities of labor on the basis of a typical urban maternity hospital.
Materials and methods. It was studied the management of labor in women with anomalies of labor in the presence of a partner and with out it. The history of labor of women in labor with anomalies of labor was used in the Kiev Maternity Hospital No. 1 for the period 2005–2014.
Results. It is established that psychophysiological comfort during partner births, as well as acceptance by the partner of special techniques that help to reduce the pain, help to reduce the frequency of analgesics almost twofold. The survey data show a decrease in anxiety, alertness, hypochondriacal mood of women, self confidence, increased self esteem and willingness to cooperate with others and confirm the positive impact of partner births on the psycho-emotional state of women and, accordingly, on the process of delivery.
Conclusion. The results allow us to recommend partner birth as a method of preventing major gestational complications, as well as to maintain psychological comfort in a married couple in the dynamics of pregnancy, during and after delivery, as a method of preventing anomalies of labor, as a way to reduce the use of caesarean section
Keywords
cesarean section; anomalies of labor activity
References
Маркін Л.Б. Профілактика слабкості пологової діяльності /Л.Б. Маркін, М.М. Кучерова // Педіатрія, акушерство та гінекологія. – 2014. – No 2. – С. 80–82.
Радзинский В.Е. Акушерский риск. Максимум информации – минимум опасности для матери и младенца / В.Е. Радзинский. – М., 2011. – 285 с.
Cooley S. How effective is amniotomy as a means of induction of labour? / S. Cooley, M. Geary, M. O'Connell // Ir J Med Sci. – 2010. – Vol. 179, No 3. – P. 381–383.
Костин И.Н. Акушерская агрессия в современных лечебно-профилактических учереждениях родовспоможения / Материалы конференции «акушерская агрессия. Причины. Последствия. Пути и преодоления», Арзамас. – 2009.
Остафійчук С.О., Геник Н.І., Дрогомирецька Н.В. Партнерські пологи як профілактика акушерських та перинатальних ускладнень /С.О. Остафійчук, Н.І. Геник, Н.В. Дрогомирецька// Актуальні питання педіатрії, акушерства та гінекології. – No 1. – 2014. – С. 150–152.
Copyright (c) 2020 Н. П. Гончарук, Н. Р. Ковида
This work is licensed under a
Creative Commons Attribution-NonCommercial-NoDerivatives 4.0 International License
.
ISSN 2412-8708 (Online), ISSN 2307-5112 (Print)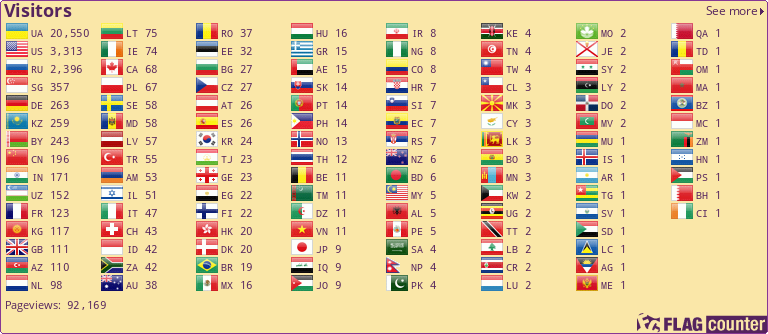 ISSN (print): 2307-5112.