DOI:
https://doi.org/10.30841/2307-5112.3(71).2017.116572
The experience of using innovative teaching meth ods in training of interns in specialty «General practice–family medicine» is considered in the article
Abstract
In the article reflects the experience of using multimedia technologies and innovative teaching methods, such as working in small groups, the case method, discussion seminars, role games, brainstorming in the training of interns in the field of «General practice–family medicine».  Attention is focused on the most effective methods of teaching.
Keywords
general practice family medicine; medical interns; innovative teaching methods
References
Вороненко Ю.В. Підходи до підготовки сімейних лікарів в Україні та країнах Європи / Ю.В. Вороненко, О.Г. Шекера, В.І. Ткаченко. // Український медичний часопис. – 2014. – No 3. – С. 116–120.
Необхідність оновлення навчальної програми додипломної медичної освіти у зв'язку з пріоритетністю загальної практики–сімейної медицини / Л.С. Бабінець, І.О. Боровик, Н.І. Корильчук та ін. // Сімейна медицина. – 2016. – No 4. – С. 118–119.
Еспенбетова М.Ж. Роль кафедры семейной медицины в подготовке семейных врачей и эффективность обучения с использованием инновационных технологий образования / М.Ж. Еспенбетова, А.У. Нуртазина. // Российский семейный врач. – 2008. – No 2. – С. 44–46.
Колесник Ю.М. Шляхи оптимізації підготовки лікарів загальної практики–сімейної медицини на додипломному етапі відповідно до наскрізної програми / Ю.М. Колесник, Ю.М. Нерянов, Н.С. Михайловська. // Запоріжський медичний журнал. – 2014. – No 1. – С. 109–112.
Шаяхметова А.А. Инновационные методы обучения преподавателя высшей школы [Електронний ресурс] / А.А. Шаяхметова. – 2013. – Режим доступу до ресурсу: http://repository.enu.kz/bitstream/handle/123456789/4741/innovacionnye-metody-obucheniya-prepodavatelya.pdf.
Инновационные методы обучения в высшей школе: проектно-риентированный, проблемный, поисковый и другие методы [Електронний ресурс] // Нижний Новгород. – 2014. – Режим доступу до ресурсу: http://www.unn.ru/site/images/docs/cko/sbornik2014.pdf.
Михайловська Н.С. Сучасні аспекти підготовки лікарів загальної практики у вищих навчальних закладах / Н.С. Михайловська. // Здоров`я дитини. – 2014. – No 2. – С. 137–139.
Колесник Ю.М. Проблеми та перспективи підготовки сімейних лікарів на додипломному етапі / Ю.М. Колесник, В.Д. Сиволап, Н.С. Михайловська. // Патология. – 2013. – No 1. – С. 7–9.
Стрільчук Л.М. Якісна підготовка лікаря загальної практики – сімейної медицини – запорука успішності медичної реформи (огляд) / Л.М. Стрільчук, І.В. Шумлянський, Л.А. Ільницька. // Практикуючий лікар. – 2015. – No 2. – С. 75–77.
Свінціцький А.С. Навчання лікарів упродовж професійного життя – вимога часу / А.С. Свінціцький // Практикуючий лікар. – 2014. – No 1. – С. 101–105.
Сайт бібліотеки Сумського державного університету [Електронний ресурс] – Режим доступу до ресурсу: http://library.sumdu.edu.ua/undefined/.
Copyright (c) 2020 В. Ф. Орловський, С. І. Бокова
This work is licensed under a
Creative Commons Attribution-NonCommercial-NoDerivatives 4.0 International License
.
ISSN 2412-8708 (Online), ISSN 2307-5112 (Print)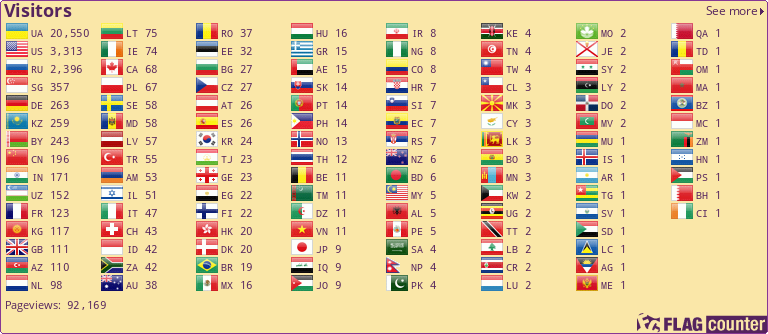 ISSN (print): 2307-5112.