DOI:
https://doi.org/10.30841/2307-5112.3(71).2017.116026
Oxidative stress as a risk factor for vascular comorbid diseases – assessment possibilities of pharmacological correction
Abstract
Generation of free radicals is one of the universal cell activity mechanisms. But their accumulation under the influence of various factors (stress, ischemia, trauma, exogenous and endogenous intoxication, the impact of man made pollution and ionizing radiation) initiates a cascade of metabolic disorders, which play a leading role in the development of comorbid cardiovascular diseases. The combination of the Meksiprim pharmacological effects allow to use it for reducing free radical oxidation and neuroprotection.
The objective: to estimate the efficacy of Meksiprim in patients with vascular comorbid disease.
Patients and methods. A clinical instrumental examination of 60 patients with comorbid vascular diseases.
Results. Meksiprim reduces cochleovestibular, vestibulo cerebellar, asthenic syndrome and emotional volitional disorders, normalizes neurodynamic parameters of the brain, increases cerebral blood flow in hypoperfusion brain, having a high safety profile.
Conclusion. During Meksiprim intake endogenous antioxidant background was normalized.
Keywords
oxidative stress; comorbid cardiovascular diseases; Meksiprim
References
Болдырев А.А. Современные проблемы нейрохимии. – М.: ИКАР, 2010. – С. 547.
Бурчинский С.Г. Нейропротекция как комплексная фармакотерапевтическая и фармакопрофилактическая стратегия // Therapia. – 2008. – No 2. – С. 53–56.
Виничук С.М., Мохнач В.А., Крылова В.Ю. и др. Клинико-гемодинамические эффекты и антиоксидантная активность препарата милдронат в остром периоде ишемического инсульта // Мед. перспективи. – 2006. – Т. ХI, No 2. – С. 85–91.
Максимова М.Ю., Кистенев Б.А., Домашенко М.А. и др. Клиническая эффективность и антиоксидантная активность милдроната при ишемическом инсульте // Рос. кардиол. журн. – 2009. – No 4. – С. 54–61.
Міщенко Т.С., Здесенко І.В., Коленко О.І. та ін. Епідеміологія мозкового інсульту в Україні // Укр. вісн. психоневрол. – 2005. – Т. 13, вип. 1. – С. 23–28.
Орлов С.В., Домашенко М.А., Танашян М.М. Особенности лечения больных с ишемическим инсультом на фоне метаболического синдрома. Атмосфера. Нервные болезни. 2008; 4: 2–5.
Смирнова И.Н. Хронические цереброваскулярные заболевания: нарушения перекисного окисления липидов и возможности их фармакологической коррекции. Автореф. дис. ... канд. мед. наук. – М., 2003.
Танашян М.М., Лагода О.В., Антонова К.В. Хронические цереброваскулярные заболевания на фоне метаболического синдрома: новые подходы к лечению. Журнал неврологии и психиатрии, 2012; 11: 21–26. Barja G. Free radicals and aging // Trends Neurosci. — 2004. — V. 27. — P. 595-600.
Effect of Phosphocreatine and Ethylmethylhydroxypyridine Succinate on the Expression of Bax and Bcl 2 Proteins in Left Ventricular Cardiomyocytes of Spontaneously Hypertensive Rats. M.M. Azova, M.L. Blagonravov, V.A. Frolov. Bulletin of Experimental Biology and Medicine January 2015, Volume 158, Issue 3, pp 313–314.
Herbet M, Izdebska M, Piatkowska Chmiel I, Poleszak E, Jagiello Wojtowicz E. Estimation of oxidative stress parameters in rats after simultaneous administration of rosuvastatin with antidepressants. Pharmacol Rep. 2016 Feb;68(1):172-6. doi: 10.1016/j.pharep.2015.08.004. Epub 2015 Aug 20.
Investigation of the role of nitric oxide/soluble guanylyl cyclase pathway in ascorbic acid mediated protection against acute kidney injury in rats. Koul, Vaishali Kaur, Anudeep Singh, Pal Amrit in Molecular and Cellular Biochemistry, 2015.
Is there a link between functional ability and serum natural antioxidants in elderly? Öztürk, Zeynel Abidin Kepekçi, Yalçýn in Aging Clinical and Experimental Research, 2013.
Julie K. Andersen. Oxidative stress in neurodegeneration: cause or conse quence? // Nature Reviews Neuroscience. – 2004. – 5. – 18–25.
Metabolic syndrome increases oxidative stress but does not influence disability and short time outcome in acute ischemic stroke patients. Simгo, Andrea Name Colado · Lehmann, Francisco Marcio Alfieri, Frizon Daniela, et al. in Metabolic Brain Disease, 2015.
Rodrigo R, Fernández Gajardo R, Gutiérrez R, Matamala JM, Carrasco R, Miranda Merchak A, Feuerhake W. Oxidative stress and pathophysiology of ischemic stroke: novel therapeutic opportunities. CNS Neurol Disord Drug Targets. 2013 Aug;12(5):698–714.
Tasoulis MK, Douzinas EE. Hypoxemic reperfusion of ischemic states: an alternative approach for the attenuation of oxidative stress mediated reperfusion injury. J Biomed Sci. 2016 Jan 19;23(1):7. doi: 10.1186/s12929-016-0220-0.
Variability of total thiol compounds, oxidative and nitrosative stress in uncomplicated pregnant women and nonpregnant women. Ozkan, Yesim · Yardim Akaydin, Sevgi Erdem, Ahmet, et al. in Archives of Gynecology and Obstetrics, 2011
Vetra A., Shefere M., Scarda I. et al. Combined treatment of neurological patients: enhancement of early rehabilitation results due to inclusion of mildronate // Proc. Latv. Acad. Sci. Sect. B. – 2001. – V. 55. – P. 80–85.
Walsh ME, Shi Y, Van Remmen H. The effects of dietary restriction on oxidative stress in rodents. Free Radic Biol Med. 2014 Jan; 66:88–99. doi: 0.1016/j.freeradbiomed.2013.05.037. Epub 2013 Jun
Copyright (c) 2020 Л. А. Дзяк, О. С. Цуркаленко
This work is licensed under a
Creative Commons Attribution-NonCommercial-NoDerivatives 4.0 International License
.
ISSN 2412-8708 (Online), ISSN 2307-5112 (Print)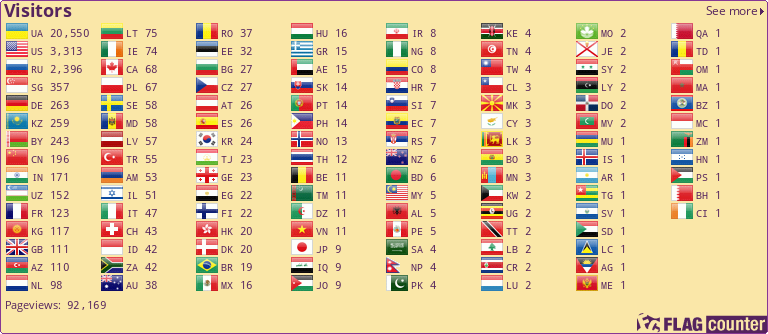 ISSN (print): 2307-5112.