DOI:
https://doi.org/10.30841/2307-5112.1(69).2017.103266
Cough in children: GP's algorithm of actions
Abstract
One of the most popular symptoms in the practice of the GP is cough in children. Its quantitative and qualitative characteristics can give the doctor an opportunity to predict the disease even before the examina tion of the child. The treatment of cough shall eliminate the factors that cause it. The effectiveness of the therapy first of all depends on timely and right diagnosis. That is why on the first place shall not be the therapy of cough but etiotropic, pathogenetic treatment of disease and creation of optimal condition for sick children.
Keywords
сough; children; diagnostics; treatment; GP
References
Андрух В.С. Кашлюк у дітей у практиці сімейного лікаря / В.С. Андрух, В.Н. Андрух // БСЛ та СМ – 2015. – No 3 – С. 25–30.
Андрух В.С. Гострі пневмонії у повсякденній практиці педіатра / В.С. Андрух, В.Н. Андрух // Дитячий лікар. – 2016. – No 5. – С. 14–20.
Березняков И.Г. Кашель: от диагноза к лечению // Газета «Новости медицины и фармации». – 2007. – No 5.
Гляделова Н.В. Муколитические препараты в управлении кашлем у детей / Н.В. Гляделова // Современная педиатрия. – 2014. – No 5 (59). – С. 70–75.
Захарова О.В. Дифференцированный подход к терапии кашля у детей / О.В. Захарова и соавт. // Consilium Medicum. Педиатрия. – 2010. – No 3. – С. 48–52.
Таточенко В.К. Дифференциальная диагностика кашля у детей и его лечение / В.К. Таточенко // Лечащий врач. – 2008. – No 3 – С. 13–15.
Юлиш Е.И. Дифференцированный поход к лечению кашля у детей / Е.И. Юлиш с соавт. // Здоровье ребенка. – 2013. – No 1 – С. 33–39.
Copyright (c) 2020 В. С. Андрух, В. Н. Андрух
This work is licensed under a
Creative Commons Attribution-NonCommercial-NoDerivatives 4.0 International License
.
ISSN 2412-8708 (Online), ISSN 2307-5112 (Print)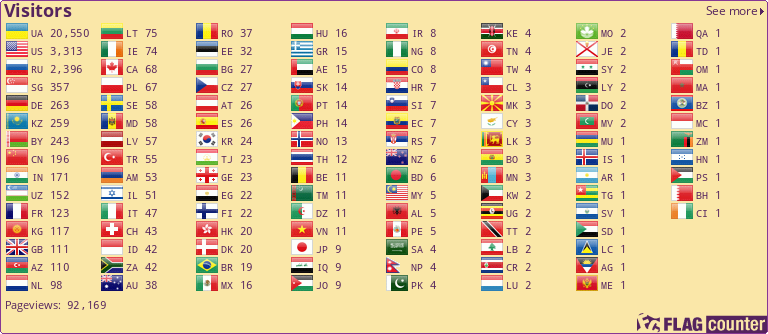 ISSN (print): 2307-5112.