DOI:
https://doi.org/10.30841/2307-5112.2(64).2016.102387
Endothelial dysfunction in hypertension
Abstract
In 36 patients with arterial hypertension III degree was investigated state vasoactive function brachial artery and the content of cell adhe sion molecules, L selectin, MMP 9 and the nitrogen. Doslidzhenenya carried out showed that the six month treatment with bisoprolol telmizartanom and the majority of patients (22 patients) was followed by the achievement of target levels of blood pressure, and 14 patients had resistance to the therapy. Additional inclusion complex treatment aliskiren 150 300 mg per day, which was also accompanied by normalization of blood pressure. During treatment with the inclusion complex antigiperten invasive therapy, a direct renin agonist aliskiren seen as an achievement of tar get blood pressure and normalization of sICAM 1, L selectin and MMP 9 on the background growth of nitrogen and recovery of vasoac tive function of the brachial artery.
Keywords
arterial hypertension; edotelial dysfunction; telmisartan; bisoprolol
References
Серкова В.К., Вознюк Л.А. Прогностическая значимость определения уровня маркеров воспалительной реакции при оценке риска неблагоприятного течения ишемической болезни сердца. // Вісник проблем біології і медицини / В.К.Серкова, – 2009. – Вип.2. – С. 91 94.
Сєркова В.К. Інструментальні і біохімічні показники функції судинного ендотелію у пацієнтів з різними клінічними варіантами перебігу ішемічної хвороби серця / В.К. Сєркова, Г.В. Побережна. // Кровообіг та гемостаз. – 2010. – No 3. – С. 42–47.
Бондарь Т.Н. Система L аргинин, оксид азота и иммунитет / Т.Н. Бондарь // Теоретична і експериментальна медицина. – 2009. – No 3. – С. 4–8.
Прощаев К.И. Изменения эндотелия при сердечно сосудистых заболеваниях у пожилых. Часть 2. Сигнальные молекулы и патогенез атеросклероза / К.И. Прощаев, А.Н. Ильницкий, И.М. Кветной [и др.]. // Клиническая медицина. – 2007. – No 12. – С. 4–7.
Серкова В.К., Вознюк Л.А. Прогностическая значимость определения уровня маркеров воспалительной реакции при оценке риска неблагоприятного течения ишемической болезни сердца. // Вісник проблем біології і медицини / В.К. Серкова. – 2009. – Вип. 2. – С. 91–94.
Сєркова В.К. Інструментальні і біохімічні показники функції судинного ендотелію у пацієнтів з різними клінічними варіантами перебігу ішемічної хвороби серця / В.К. Сєркова, Г.В. Побережна. // Кровообіг та гемостаз. – 2010. – No 3. – С. 42–47.
Widlansky M.E. The clinical implications of endothelial dysfunction / M.E. Widlansky, N. Gokce, J.F. Keaney [et al.] // J. Am Coll. Cardiol. – 2003. – V. 42. – P. 1149–1160.
Copyright (c) 2020 В. І. Кошля, Бен-Абід Муна
This work is licensed under a
Creative Commons Attribution-NonCommercial-NoDerivatives 4.0 International License
.
ISSN 2412-8708 (Online), ISSN 2307-5112 (Print)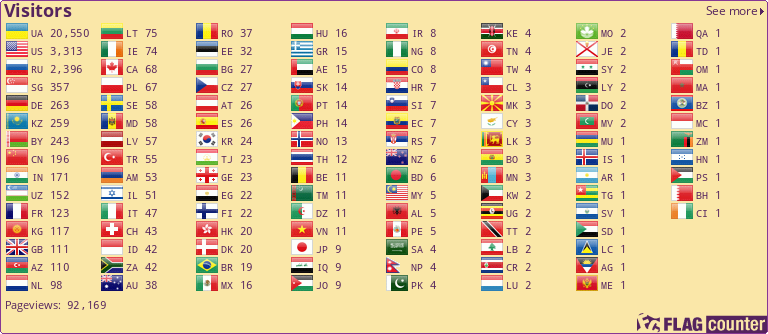 ISSN (print): 2307-5112.